You could ask a similar question regarding your car:
"what objective evidence makes you confident that your car can drive you safely to your destination?"
The answer is three-fold (see post 1/3 for the first evidence).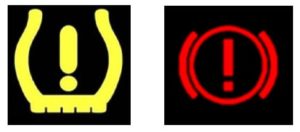 Second objective evidence: unless your car is a very old one, you know that you can rely on its electronic system to activate a visual alarm and a sound as soon as it detects an event that can represent a risk. The visual sign may be intuitive enough to easily and quickly decide which action should be taken to correct the issue. Alternatively, you could also refer to the car leaflet where the action to be taken is explained next to each control panel warning light. The alarm resumes as soon as the issue is corrected.